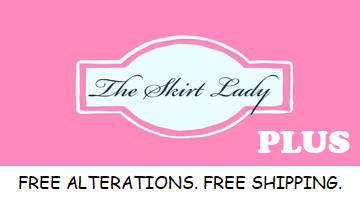 Join our exclusive Skirt Lady Plus membership today and get FREE SHIPPING and FREE ALTERATIONS* on all applicable athletic/swimwear at theskirtlady.com!
Only $99/year!
*Must use discount code FREEALTERATIONS at checkout to receive alterations discount after becoming a member. Not valid on items purchased before membership signup date. Must be signed in as member for code to work. Alterations available on applicable athletic/swimwear only.
*Membership benefits are only available on theskirtlady.com website. Membership benefits are unavailable on The Skirt Lady mobile app and Facebook and Instagram shops.
*Payment method will be charged once per year. Cancel anytime. Unused memberships are refundable for 30 days. Once a membership has been used, a prorated portion may be refunded if cancelled. To cancel membership, email us at skirtladyboutique@gmail.com.